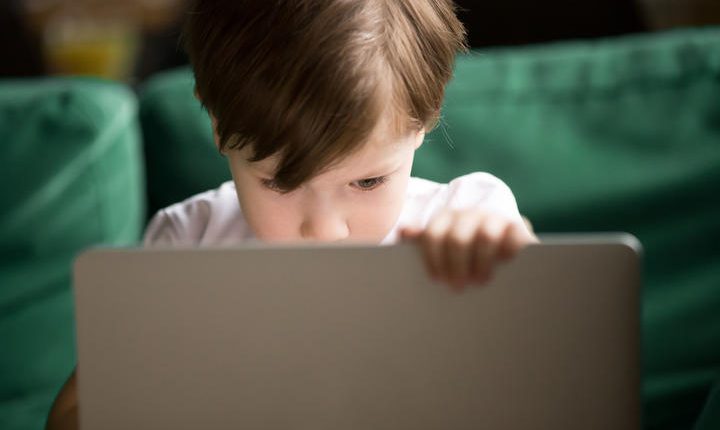 Five Tips for Parents on How to Explain Porn to Your Kids
Experts believe it is essential to talk with children at home so that they know how to discern fact from fiction when they view pornography
says Dr. Mark Schoen, director of sex education at the Sinclair Institute, that while "sad, the fact is that more than half of our children get their first 'sex education' through adult movies on the Internet." That figure of more than 50 percent is impressive, as much or more as the fact that no one helps minors distinguish between real sex and VR Porn. That is why educators believe that, although there should be more information on sex in schools, the ideal place to start the information is the home. And it is necessary to avoid future problems: someone should tell children that porn is not real sex and, incidentally, educate them about sex. The big problem is that most do not know how to handle this conversation.
Some experts have given their advice to facilitate that conversation. One way to avoid greater evils such as those revealed by Dr. Debbt Herbenick in a recent study: When parents do not have sexual communication with their children, the chances of having unprotected sex increases exponentially.
Tips for explaining porn
Dr. Herbenick herself recommends parents talk about sex as soon as possible: "It would be wise for parents to start talking about explicit sex during childhood. It is not just about pornography, but about what they see in Hollywood movies, music and social networks". The more sex education a child receives at home, the less shame they will develop around sex.
Sexologist Lanae St. John assures CNN that even if it seems cold, it has to be done. You can start the conversation by explaining your fears about the information that comes to him about sex and saying that you would like to explain the differences. For her part, sex therapist Heidi Crockett recommends "creating a schedule so that both parent and child can ask their questions and express their thoughts on the subject." The key is to explain the differences between sex and porn to minors: pornography is entertainment, not education. One way to do this, according to Lanae St. John, is by comparing it to other movies: "I'm telling you that just as the 'Fast & Furious' movies are not made for learning to drive, pornography is not meant for learning how to have sex." .
The sooner you talk about porn at home, the better for kids – it will help them distinguish pornography from real sex
The fourth tip is to not take some things for granted. Some experts speak of porn as highly addictive, while others see no scientific evidence for that claim. So far, there are no clear studies that promote consensus on the influence of pornography on the human brain, neither in adults nor in adolescents, nor is it known whether porn consumption is associated with depression or anxiety. They are rumors, not facts. Finally, experts believe that it is important not to limit conversations with children to sex. Sex therapist Sari Cooper believes that it is important to analyze the stereotypes that children see on television, whether it is about how women, people of color or the disabled appear, or how they are treated. By getting used to children being critical thinking, we will help them question all the media they consume, including porn.