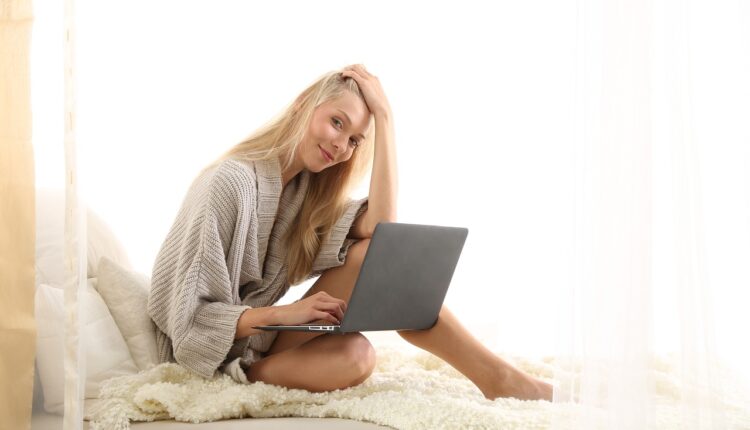 Crypto Payments Become Lifeline for Workers in Adult Industry
In a recent story, a former nurse shared how bitcoin has helped her protect her cash she receives as an adult content creator. She is one of countless others who have experienced their accounts being frozen without warning, blocking access to their money.
How is such a thing possible? Regulations and bank policies originally intended to combat sex trafficking are now making it hard for those working in the adult entertainment industry, especially those that operate online. As a result, many have turned to bitcoin and other cryptocurrencies as a way to accept payment and protect their funds.
"I had just gone into the bank, made a deposit, and I went to buy lunch in Dupont Circle," says DiAngelo. "I gave him my card, and it was declined. I gave him my card, and it was declined again. And I gave my card again, and it was declined again. And I was like, 'No, no, no, no, that can't be right. There's something wrong.'"
"That put fear in my heart, like I thought my world was collapsing. My bank account was frozen. I couldn't access my money," she said.
High Risk Providers & Crypto Payments
Nearly every adult worker recently interviewed will mention platform hopping in an effort to find a solution that allows them to operate and keep their cash. But government anti-trafficking guidelines put together by the Financial Crimes Enforcement Network (FinCEN) and big banks' careful eye make this very difficult. Something as simple as frequent cash deposits, for example, can pop up red flags.
"We will change, we will pivot, we'll go to other platforms," adult entertainer Knox, says. "This is just a constant like jumping through hoops cycle."
One very good solution to this problem for those operating legally lies with high risk payment processing providers. An adult payment processor specializes in working with the challenges of this industry and can provide a safe means of processing transactions. The key is to make sure that the processor you choose provides products and services tailored to these unique needs.
The stigma surrounding the industry won't be fading any time soon. For now, the solution to the growing problem of payment processing for adult workers seems to lie with utilizing crypto payments and partnering with an adult payment processor.
Blair Thomas has been a music producer, bouncer, screenwriter and for over a decade has been the proud Co-Founder of eMerchantBroker, the highest rated high risk merchant account processor in the country. He has climbed in the Himalayas, survived a hurricane, and lived on a gold mine in the Yukon. He currently calls Thailand his home with a lifetime collection of his favorite books.